Making Beautiful
Curves is Easy....
with The
Convex Curve Cutter®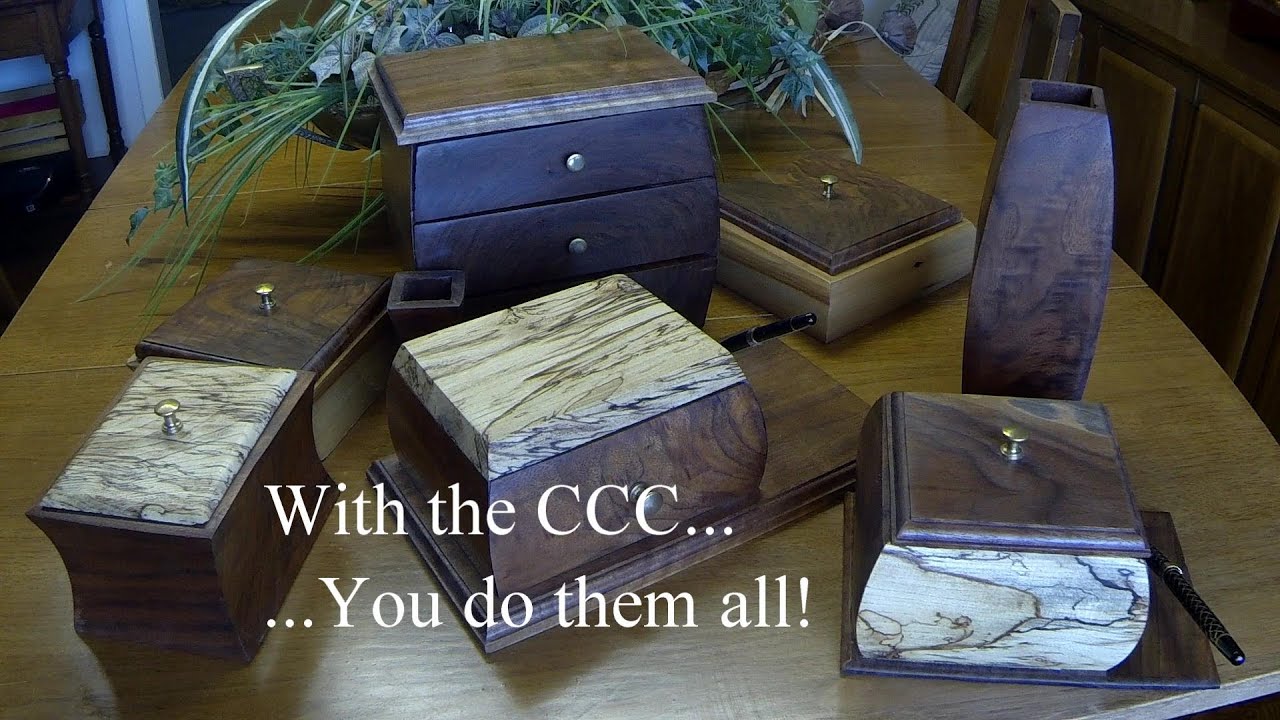 A Time-Saving Tool for Making Convex Curves
Creating convex curves in the sides of wood boxes has been difficult if not virtually impossible to do by hand. Attempting to achieve consistency in a convex shape for all sides using a combination of power tools and hand planes is an extremely time-consuming and frustrating endeavor. Even the smallest mistake will result in a botched piece. With the Convex Curve Cutter®, you never have to worry about that.
This innovative band saw accessory shapes both symmetrical and asymmetrical convex curves, allowing you to effortlessly create unique curvatures for your wooden craft projects, such as the Jewelry box shown at left. Jewelry and keepsake boxes of the basic square, rectangular, or even multi-sided shapes with convex curved sides are now possible. You will discover that this reasonably priced and easily attached device will result in beautiful, effortless, and imaginative wooden gifts that are one-of-a-kind.
With the CCC, you can produce an assortment of handcrafted designs that everyone will enjoy. The Convex Curve Cutter® will become an essential part of your woodworking shop equipment and allow you to craft unique and beautiful works of art for friends and family.
Thank you for your interest. Please reach out with questions or comments using the information below. We look forward to hearing from you.
Monday-Friday, 9 a.m.-5 p.m.